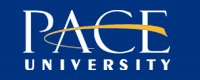 Hello all!

I am a student at Pace University in the Media & Communication Arts Program, as a member of the Producing a Documentary Class we will be creating a documentary about the US Ambassador of Holland, Mrs. Fay Hartog-Levin.

This blog will be housing our thoughts, ideas and process of our documentary from start to finish!

We will be in Holland filming in late March, so time is ticking. We as a class are working on several projects, one of which is this Blog... we as a production team look forward to sharing our experiences with the world.